Road Blockers
Providing higher levels of security, Road Blockers has built-in stopping power and are used extensively in locations such as banks, embassies, bullion depots, cargo parks, ports, and lorry parks. Designed for continuous and frequent use. 100% duty rating. Road blockers are available in two forms:
High impact road blockers
Shallow mount road blockers
Automatic Rising Bollards
Hydraulic rising bollards are designed to provide high-level security to sensitive areas that require high levels of protection. They are an ideal choice for high-frequency heavy-duty operation, providing a safe environment in an aesthetic manner. In addition, it can be used at high-security vehicle entrances, military, commercial, governmental, or industrial buildings, or streets that are closed to vehicle traffic at particular times of the day.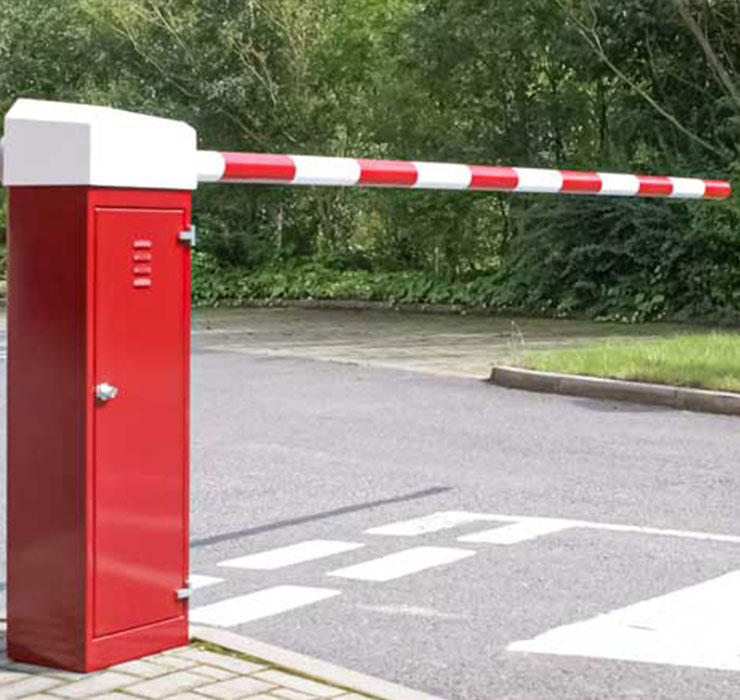 Vehicle Gates
Motorized sliding gates from our gate series are specifically designed to protect sensitive areas. Motorized Sliding Gates provide excellent security and are suitable for use in areas where frequent heavy-duty operation is necessary at a high level of security, providing reliable protection. Additionally, it provides long operational life and all necessary accessories, including safety photocells, remote control devices, and flashing lights.
Military Sites
Government Offices
Research Centers
Police Headquarters
Embassies
Airports
Industrial Areas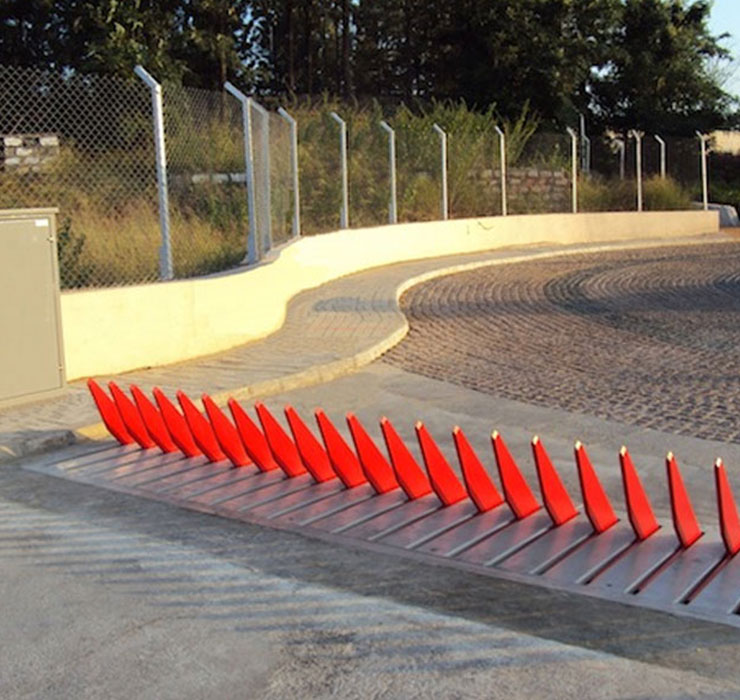 Tire Killer
A tyre killer is made up of spikes that are heavy-duty and designed to rise from the ground to neutralize vehicles approaching from behind. Basically, it is a barrier that works as an access control barrier and prevents unauthorized vehicles from passing through.
Under Vehicle Inspection System
Extension National provides the most advanced under vehicle scanning system (UVSS). We can install our UVSS system on existing and new properties without requiring significant changes to existing infrastructure. There is a range of under vehicle scanning solutions that can be installed on the surface of the road and as well as the recess mount models.
Driver Image Capture Camera
Extension National provides high-tech security solutions including Drivers Image Capture Cameras. We design our products to meet the highest level of quality standards, reliability, and safety features. From the most basic surveillance tasks to the most complex integrated solutions.
Automatic License Plate Recognition System
Extension National offers a range of LPR/ALPR cameras that provide high quality images. The product incorporates the latest technology to make it more useful to users and capable of reading the number plates of almost every country in the world. With years of experience in designing and manufacturing high quality cameras, we work closely with our customers to identify their specific requirements and customize cameras accordingly.