Tall & Huge flagpole
Tall & Huge Flagpoles feature our proprietary design and incorporate steel, high-strength flanged connections, as well as many other features that enhance usability and durability, while creating a maximum visible impact. Flagpoles are available in sizes from 100 meters and we continue to break world records for the tallest flagpoles. Extension National's expert engineering team designs these flagpoles according to regional factors and client preferences.
Stainless steel Flagpole
We provide a broad selection of this Stainless Steel Flag Pole, as we adhere to a proactive strategy in this area. To meet the needs of consumers, we offer widely demanded collections in unique features and specifications. The ranges offered are designed by the experts using excellent quality raw materials. Interested parties can easily access this assortment from us at the market-driven prices.
Aluminum Flagpole
Our aluminum flagpoles are available in a variety of sizes, and we can also cut our aluminium flagpoles to bespoke lengths. Aluminium flagpoles are ideal for promoting your brand and are often used by housebuilders and car dealerships. These flagpoles are sometimes referred to as show home flagpoles.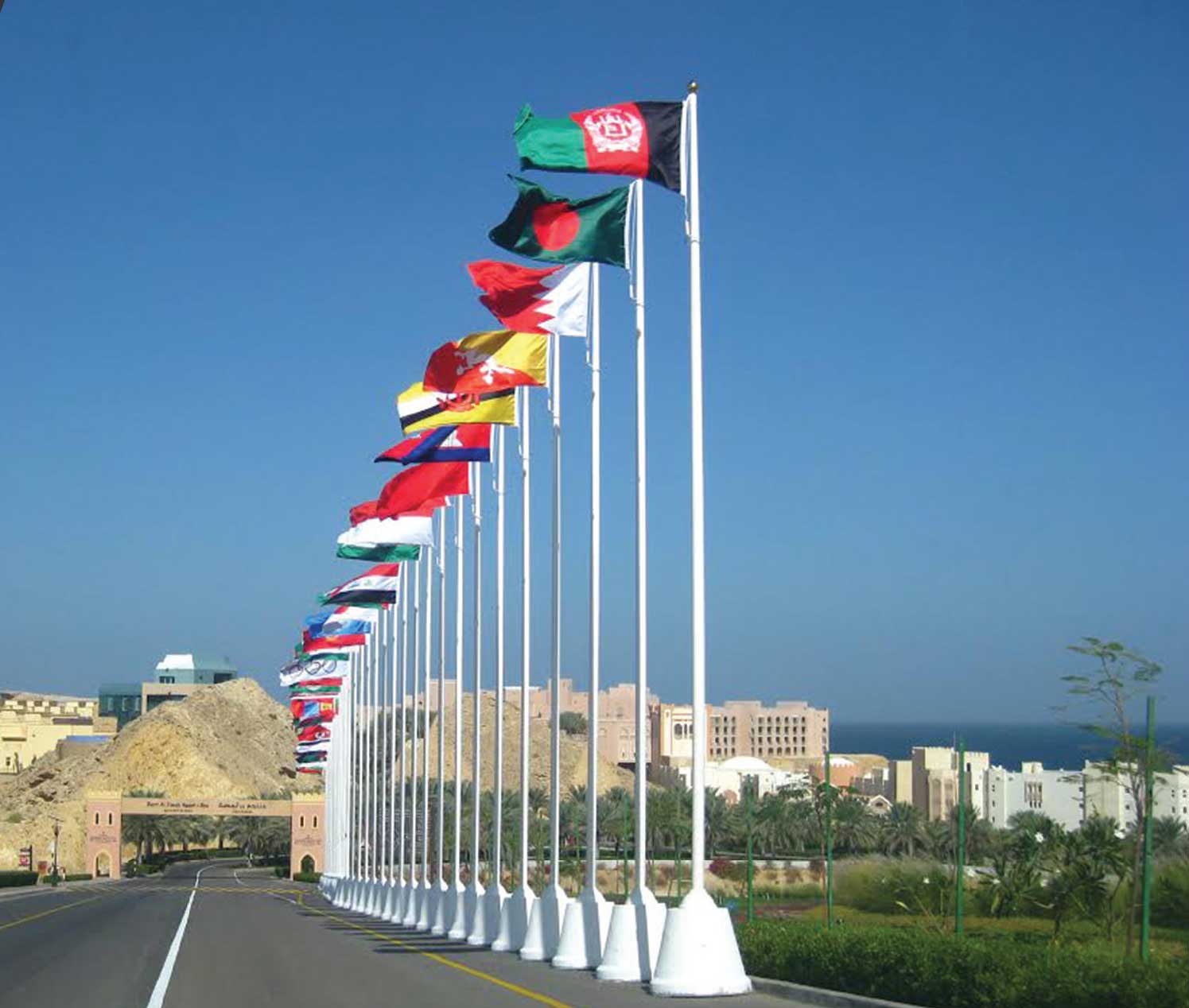 Fiberglass Flagpole
A fiberglass or grassfire flagpole is a single piece pole produced from fiberglass and finished in gloss white. This type of pole is suitable for use outside schools, universities, and corporate headquarters. When accompanied by a custom-printed flag, these items really make a statement.
Manual Internal Halyard flagpole
Extension National provide a broad selection of Eternal Halyard flagpole, as we adhere to a proactive strategy in this area. Our collections are available in unique features and specifications in order to meet the demands of consumers. Experts use high quality raw materials to design the ranges offered
Indoor flagpole & Banner Flagpole
Indoor flagpoles & Banner Flagpoles allow you to fly your flags at any location, they are very versatile and ideal for events, forecourts, and exhibitions. Unlike traditional installed flagpoles, they are easily portable and can be reused repeatedly. Using portable flagpoles, you can promote an upcoming event, a sale, or your brand, and enable you to communicate your message to passersby.
Flagpole accessories
We offer a wide selection of Flagpole accessories from leading manufacturers across the world. You can choose from a variety of options, including tapered or untapered, spigot bases with or without ground sleeves, internal or external halyards, flash covers, ground sleeves and caps, as well as spare parts, which are self-explanatory. All Flagpole Parts & Accessories are designed and manufactured to exacting standards using the finest materials in the industry and guarantee unsurpassed quality and durability.